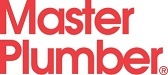 The Right Parts, Right Here
"Master Plumber®, a Canadian brand, includes a complete range of genuine Original Equipment Manufacturer (O.E.M.) plumbing replacement parts. The product line also includes a comprehensive selection of both Non-O.E.M. and universal fit replacement parts for repair and installation of most Canadian plumbing fittings and fixtures.
The Master Plumber® collection includes a comprehensive assortment of plumbing parts & accessories which is supported by Canadian product development, engineering, sales and marketing teams.
The Master Plumber® organized packaged parts system is designed to help customers with their individual parts and accessories service program needs."
Can-mech represents the following products from Master Plumber:
Faucet
,
Fittings
,
Flushometer
,
Plumbing Supplies
,
Plumbing Tools
,
Sink & Drainage
,
Toilet
,
Tub & Shower
,
Water Heater
,
Water Supply
Other Can-Mech Manufacturers